Benefits for Everyone
Dasher provides a full benefits package to employees who work a minimum of 24 hours a week, guaranteeing Dasher an advantage in attracting and retaining part-time workers.
Traditional benefits include health, disability, vision, and dental insurances; 401K with a generous match; and paid time off. We take exceptional care to make sure that the insurance coverage requires modest out-of-pocket participation so that employees can use their benefits to be as healthy as possible.
Educating Around the Benefits
Senior leaders at Dasher invest time in educating the team about health insurance—teaching how to access all of the benefits the insurers offer; how to shop for healthcare; and how to maximize insurer reimbursements and minimize their cost by using networks, approved labs, generic options, telemedicine, and urgent care rather than the emergency department.
What is SmartDollar™?
Dasher's non-traditional benefits facilitate our employees' personal growth. In essence, these benefits are asking people to change behavior which is the only way to complete the journey from economically fragile to economically stable.
Dasher provides SmartDollar™, an online financial wellness program and our teammates get free access to a step-by-step plan that has worked for millions of people. As of today, 80 percent of Dasher employees are enrolled.  Our team is learning how to budget, save, pay off debt, and invest.
The first of seven baby steps in SmartDollar™ is saving $1,000 for a Starter Emergency Fund. According to one source, 65 percent of Americans cannot cover a $1,000 emergency—that is two-thirds of all people.
Dasher helped each employee to open a Starter Emergency Fund bank account. We make the first deposit into their account, and add more after-tax dollars periodically as they reach interim savings goals. In one year, an employee can have a $1,000 Starter Emergency Fund.
In our next blog entry, we'll cover more of Dasher's "non-traditional" benefits, including our "Gotcha!" program.
If you want this blog to come directly into your email box, please sign up on Dasher's website.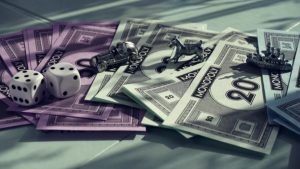 You can also subscribe to Dasher's video blog on LinkedIn, titled 90 Seconds.  Each week we have a different guest talking about the importance of helping economically fragile workers be successful in their life and their career.