Nurturing the Workplace Environment
People live in a much bigger world than just where they work. We have neither the undivided attention of our employees nor significant power over them. Family, friends, and the norms that define culture outside of work matter to and influence people. If we are trying to influence people and we are working against their family and friends and long-standing norms, it is going to be tough.
Dasher's nurturing workplace environment helps our team members feel safe and respected.  When they feel safe and respected, they can utilize Dasher's unique set of employee benefits to create a life outside of work that enables them to come to work and thrive.
Dasher's safe environment encourages people to seek help themselves and to help one another without fear of experiencing shame or diminishment. Our team can trust that Dasher will not put them in a situation where they are not being treated with the same caring and respect that we expect them to demonstrate to others.
We never expect Dasher teammates to stay in situations where they are not treated respectfully in any of the many ways we interact with people. To do so would destroy our nurturing environment.
Workplace Situations
For example, inbound callers to Dasher's contact center are seeking assistance in dealing with a variety of stressful situations. The callers may be upset and angry. We train our contact center teammates how to show respect for the callers' state of mind and how to gain respect from callers who are initially disrespectful.
Following is the text of an email that illustrates this point about creating mutual respect. It was sent to one of Dasher's contact center representatives, who was assisting a caller with a complex process of getting a temporary professional cosmetology license:
From: **********@aol.com
Sent: Thursday, January 17, 2019 1:18 PM
To: *********@dasherinc.com
Subject: RE: Temp
Hello __________! I just wanted to reach out and thank you again for going the extra mile to help me resolve my situation and finally get my temp license. I wish there were more people like yourself. My family and I Thank you so very much. When I got the email I printed it out drove to my wifes salon handed it to her with tears of joy running down my face. I can seriously say had it not been for you dealing with me being a pain in the ass I would still be lost wandering what's next. God Bless you and your family, ____________ , and thank you forever.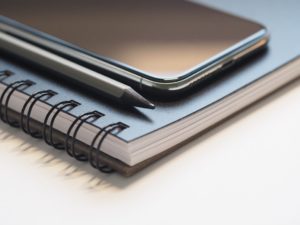 In our next blog entry, we'll cover Dasher's extensive employee benefits.  We offer benefits that we refer to as "non-traditional."
If you want this blog to come directly into your email box, please sign up on Dasher's website.
You can also subscribe to Dasher's video blog on LinkedIn, titled 90 Seconds.  Each week we have a different guest talking about the importance of helping economically fragile workers be successful in their life and their career.